In the Studio 2021 - Photographs by Wieslaw Zaremba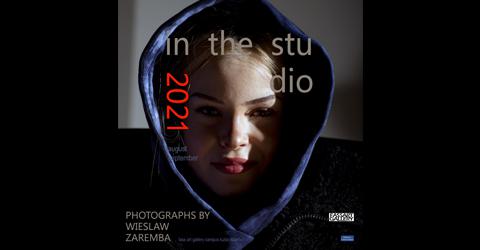 This exhibition "In the Studio 2021" contains 10 large scale (150cm x 120 cm) size photographs provided partly from the course, partly from the private studio sessions. These photographs are made with a new device that contains "Fresnel Lens" which holds a dramatic light within the use of an old Nikon lens 80 - 200 mm. The white cinema large screen is used in a very short distance that creates the plastic 3D effect.
This exhibition is a continuation of "In the Studio" series which was exhibited in the last few years at FASS Art Gallery and abroad- Miejska Galeria in Wroclaw and Gdansk University in Poland. Special credits for Ece Celik who arranged a model with an instrument, Burke Kitapci who arranged lamps and candles for the model, Dua Kahraman who arranged colorfully herself and the exhibition assistant who is Ewa Ece Zaremba. Photos and lighting are done and arranged by myself.