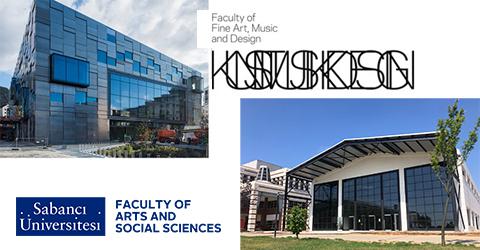 Dear Art Students,
We are excited to announce that as the first collaboration between Sabancı University Faculty of Arts and Social Sciences and Art Academy of Bergen University in Bergen, Norway, we are organizing an online exhibition. The exhibition will accept to all artistic mediums, which can be fit with an online platform exhibition concept.
We are looking for artworks that address Urban Experiences. For instance, following aspects can be considered: social dynamics and architectural materiality, personal stories and impersonal encounters, hidden dreams and secret societies, political realities and mediatized ambiences, etc.
The competition is open between June 25th June and August 15th, 2021 and results will be announced on August 30th. The artworks will be screened online for the period September – December 2021.
The applicants must be BA or MA student of art faculty at Sabancı University or Bergen University.
Please send the proposal digitally to bergensabanci@gmail.com latest by August 15th, 2021, 4 pm (Oslo Time). Late arrivals will not be considered in the competition.
The proposal should be in PDF format (max. 2 pages). The PDF proposals should include:
For vidoes/films and sound works; link and possible password (please do not send files!)
A short text about the artwork including technical information (name of the artwork, duration, technical information, Material, etc.)
For marketing purposes 1–2 still images of the artwork. Share the images (.jpg or .png) for example via Dropbox or Google Drive by adding the download link in the PDF proposal. the size of each image must not exceed 2 MB.
Artist statement
Your institution, study/degree programme,
Contact information
JURY
The following jury members will judge the open call entries:
Murat Germen, Instructor - Faculty of Arts and Social Sciences - Sabancı University
Brandon Labelle, Professor - Art Academy of Bergen University
Onur Yazıcıgil, Instructor - Faculty of Arts and Social Sciences - Sabancı University.
Exhibition Schedule
June 25 Accepting proposal
August 15 Deadline for proposals
August 30 Announcement of the results
Mid of September Artworks screening online
For Further information:
Project Coordinator Siavash Kheirkhah
bergensabanci@gmail.com